...................... Right-click here to download hi-res image of CD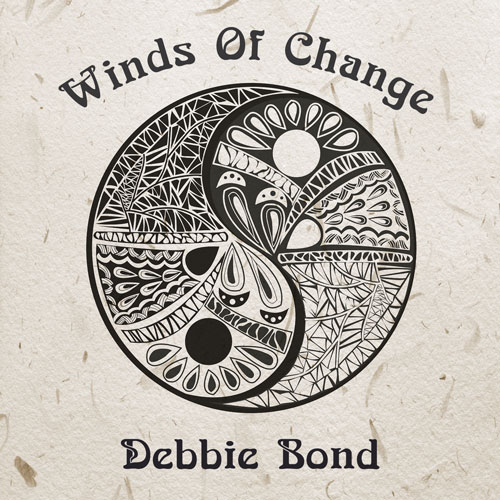 Video - lyrics . . Video - band
CDBaby .. Amazon(UK). . Amazon(US) . .iTunes . . Spotify
Press release (pdf) . . . . UK 2017 tour
Rick and I wrote Winds of Change about a month prior to our departure for our 2017 UK summer tour. The message feels timely and I felt compelled to get the song out there and release it as a single. There are so many serious issues going on around the world - the relentless blind pursuit of fossil fuels as an energy source, the severe threat of climate change, war and the global plight of refugees - while the rich seem to only get richer and the planet more polluted.

More than ever, there is an urgency to make a massive global effort to step back and create a new way of approaching our life on Earth and our interconnectedness – loving our neighbors as ourselves and being good stewards for the amazing world we have all been born into. We need to transform our relationship with Mother Nature and respect the delicately balanced eco system we are part of rather than treat this limited resource as an endlessly exploitable resource and dumping ground.

Can we collectively develop our amazing capacity for love, healing and doing what's best for the greater good and overcome our capacity for greed and destruction? It is easy to feel powerless but every bit helps. Our hope is that this song will in some small way add to the momentum of change in a positive direction.

Many people are working to improve our current situation and we are planning to donate any proceeds from Winds Of Change to these organizations that seem to us to be working toward positive change: American Civil Liberties Union, Amnesty International, Green Music Group, Greenpeace International, Plastic Pollution Coalition, Rainforest Action Network, Rock the Earth, International Refugee Assistance Project, Waterkeeper Alliance.
---